Mopra Spectrometer MOPS
Technical Information
The broadband signal channels are transmitted to the Mopra Spectrometer, MOPS, installed in the Mopra equipment room via broad band analogue fibre optic links. Each 8-GHz IF is then split into four 2.2-GHz bandwidth channels and down converted to the base band.
Every 2.2-GHz base band IF signal is digitised by a 2-bit 4.4 Gsample/sec Indium Phosphide digitiser. The digitisers were developed at ATNF and fabricated at TRW in March 2000, under the CSIRO Special Executive program.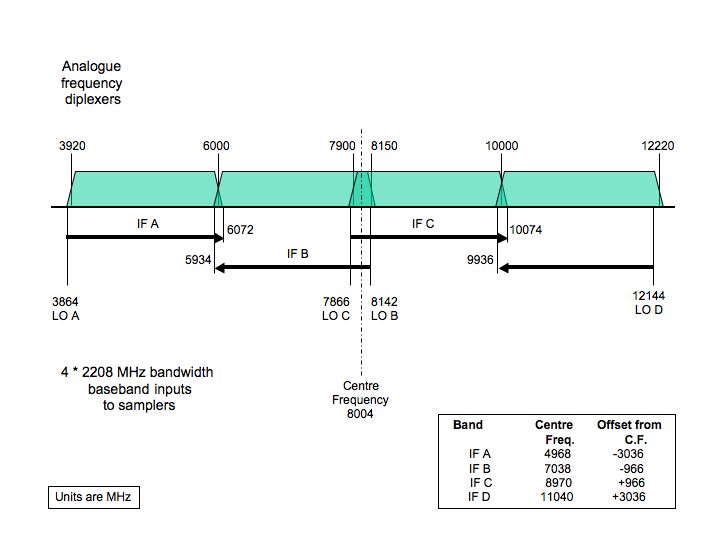 LO Frequencies showing overlap (in MHz) of the four 2.2-GHz baseband inputs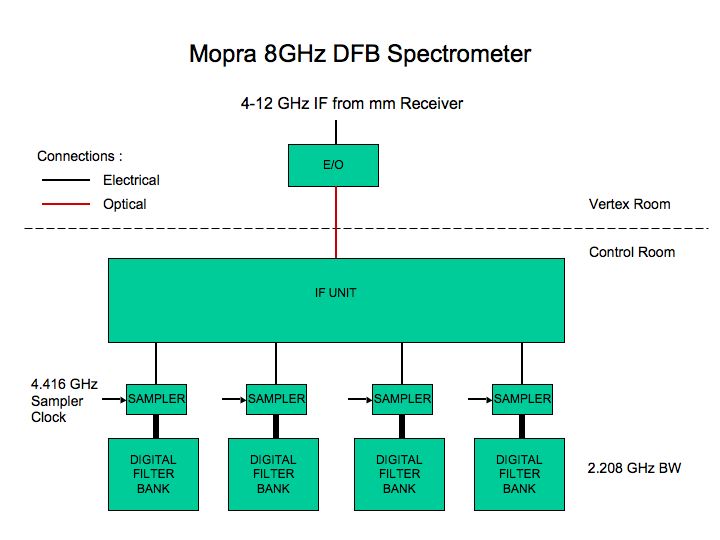 Filterbank Architecture


a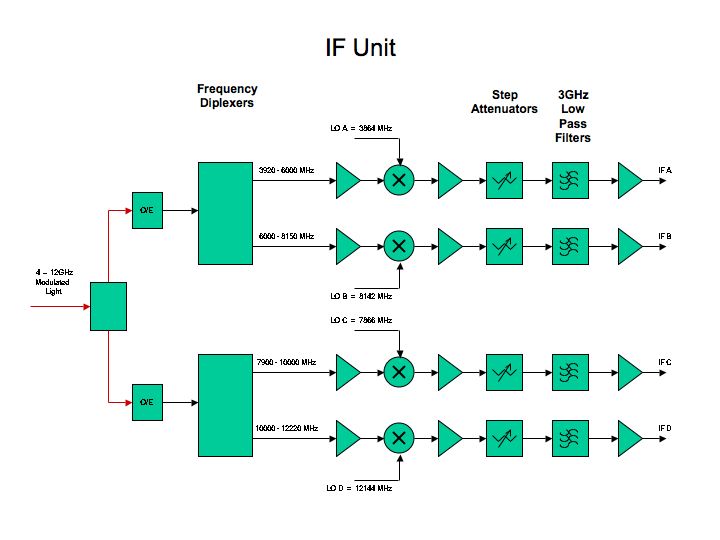 IF Unit: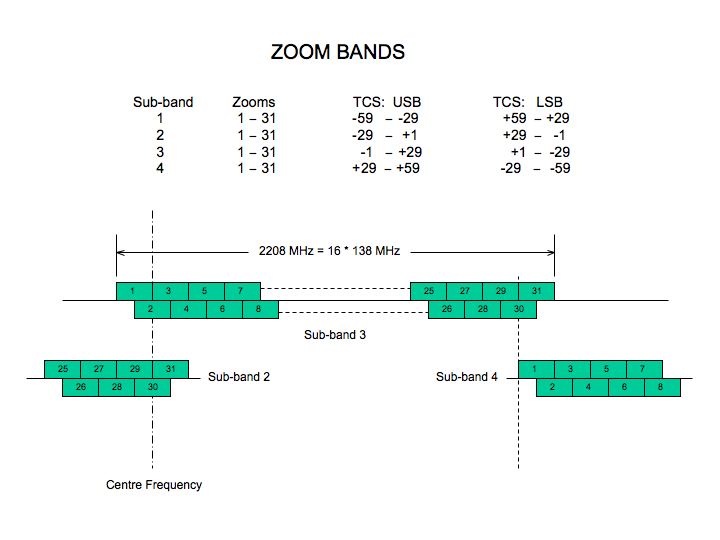 Nomenclature for Zoom Bands
First Light
MOPS was comissioned on 14 October 2005 at Mopra by ATNF staff from Epping and Narrabri.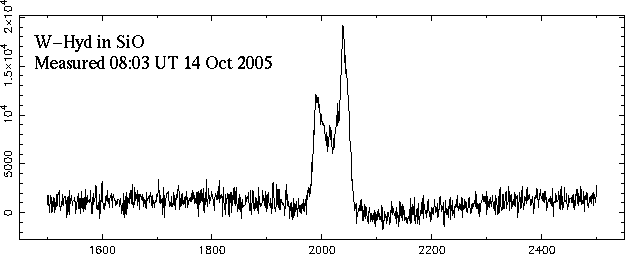 First light for the new Mopra MOPS digital filterbank.
---
Original: Kate Brooks (1-Apr-2008)
Updated: Kate Brooks (10-Mar-2009)