Sod turning day
Introduction
31st March 1998 marked the start of the MNRF upgrade of the ATCA and the construction of a north-south rail track for antennas of the Australia Telescope Compact Array. To mark the event the ATCA invited members of the ATNF Steering Committee, guests and staff to the start of the different projects at the site of the ATCA at Narrabri.
Following introductions and an overview of the history of the ATCA by Dr David McConnell (OIC, Paul Wild Observatory), Professor Ron Ekers (Director, ATNF) outlined for guests present the importance of the MNRF and the North-South track upgrade.
Dr Malcolm McIntosh (Chief Executive, CSIRO) then officially launched the project with accompanying Scottish bagpipe music and fireworks.
Discussions between Dr McIntosh, the Steering Commitee and guests followed a very amicable lunch and a tour of the telescope control facilities, the receiver laboratory and the telescope correlator room.
Photographs of the day.
A range of photographs were taken - a sample of which appear below (please be warned that this file contains a number of large pictures)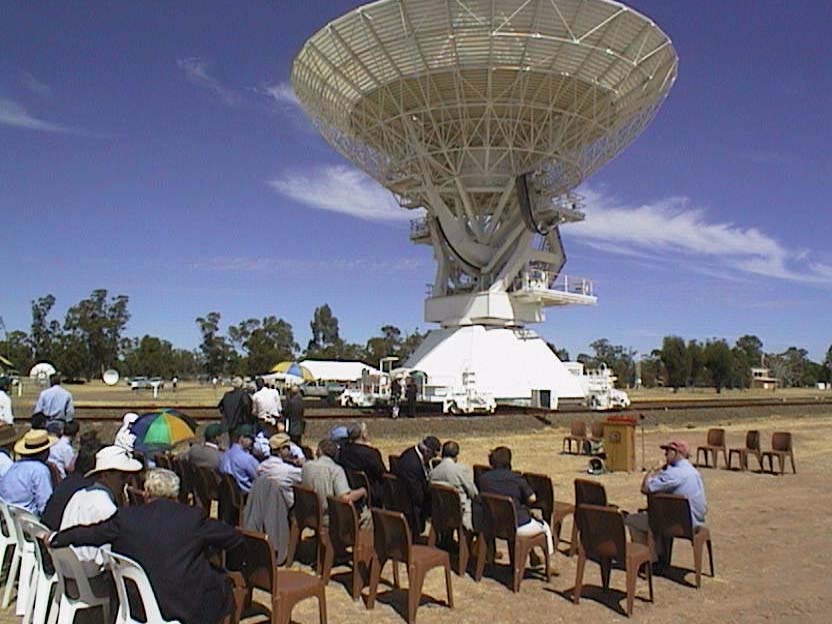 Trying to get the crowd together (11.20 AM)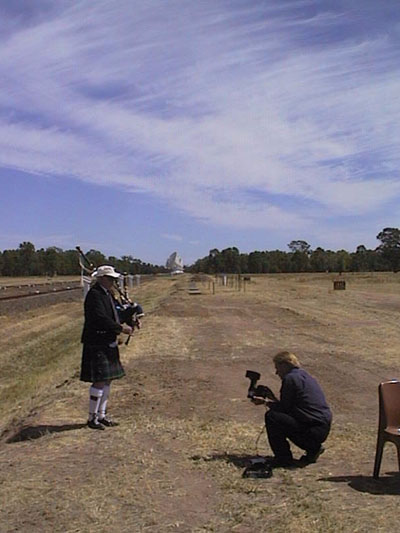 Bagpiper ( & Stuart Duff) final after the show ( 12:12 PM)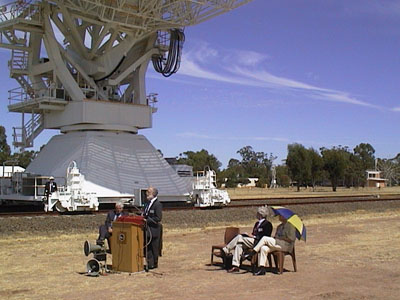 Col Hickey (DIST) + Ron Ekers (giving the MNRF background) + David McConnell + Rachel Webster (11:35 AM)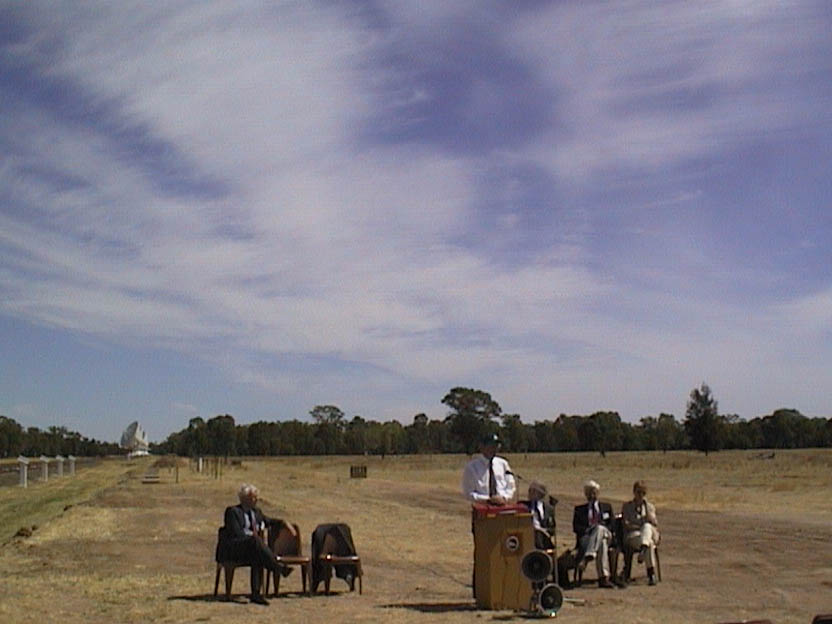 Malcolm McIntosh (Cheif Executive CSIRO) commencing the project. (11.50 AM)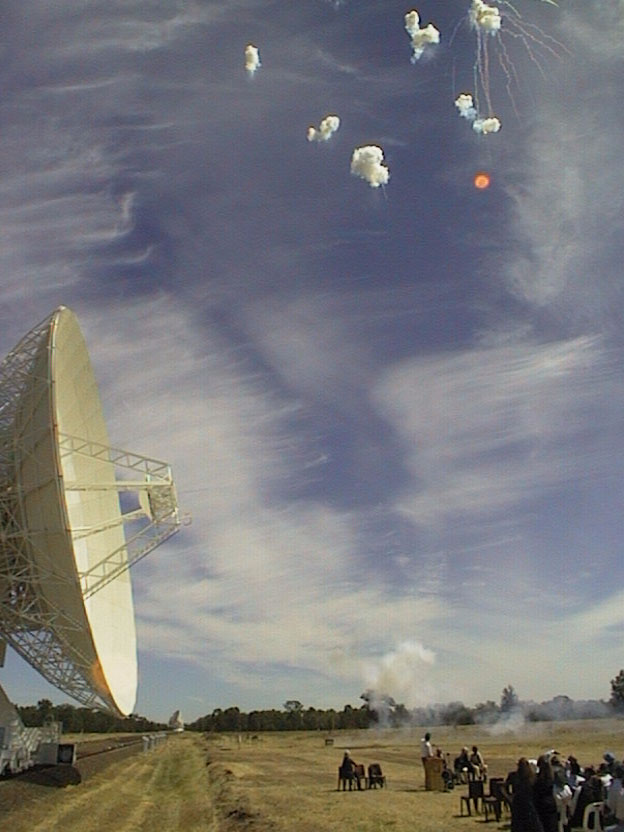 'Starting the project! and the grass fire. (watch the bit on the right)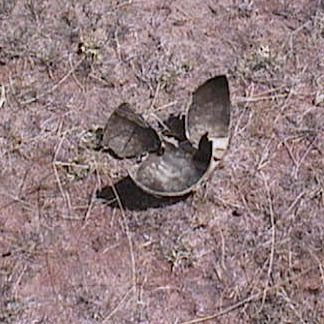 What fell out of the sky and started the fire!
(No it wasn't a bird)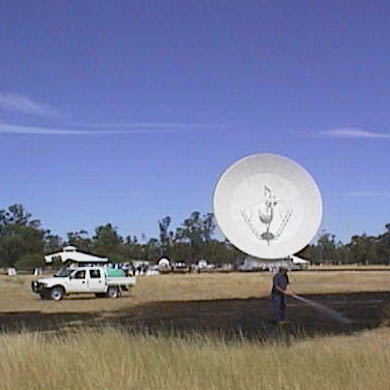 Cleaning up afterwards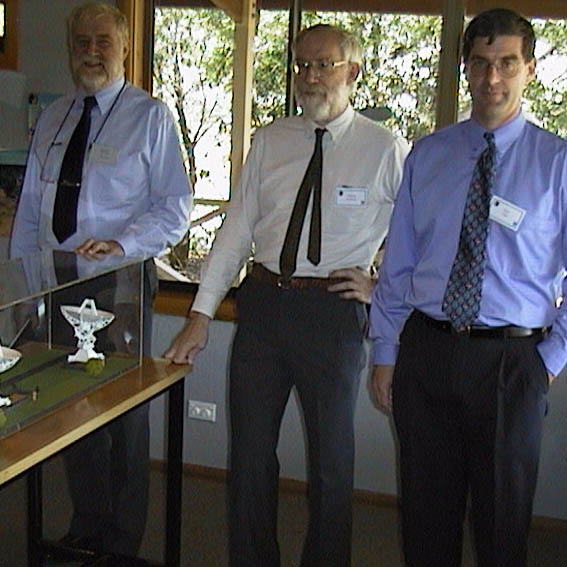 John Brooks, Mike Kesteven & Peter Hall - all dressed up and waiting (10:45 AM)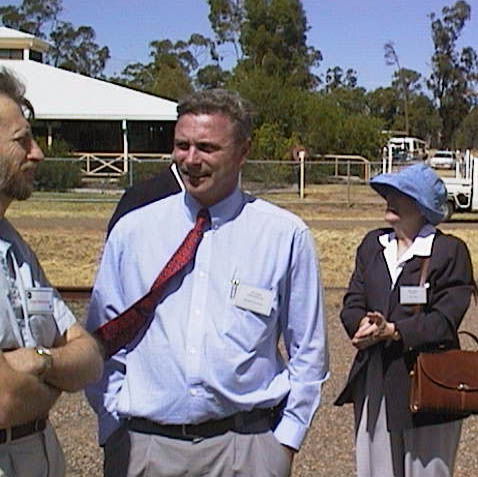 Dick Manchester, John O'Sullivan & Elaine Pacey (11:20 AM)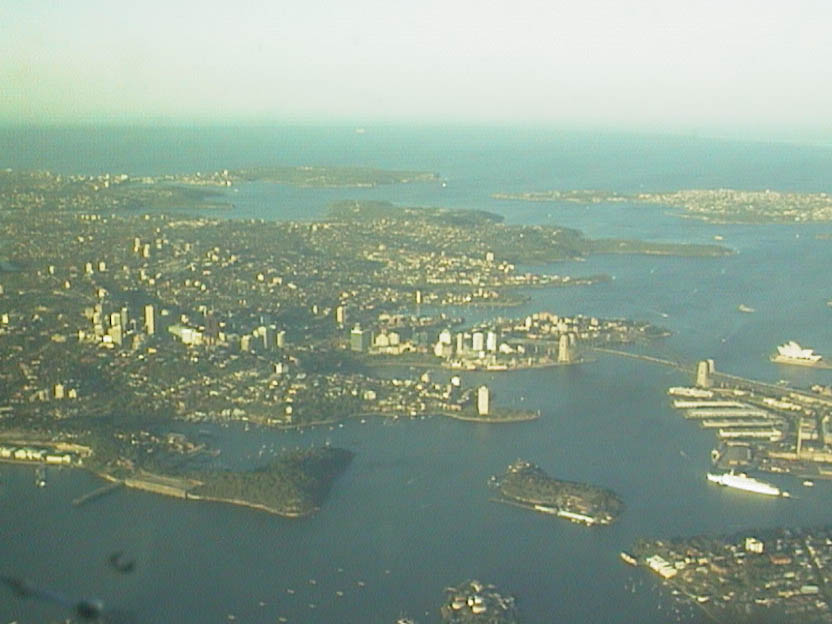 On the way back through the plane window. ( 5:00 PM)
---
Original: Raymond Haynes (2-Apr-1998)