June 1998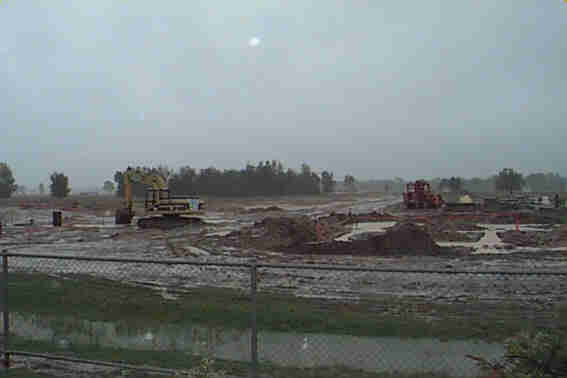 No, not the trenches of Gallipoli. 50mm of rain is falling.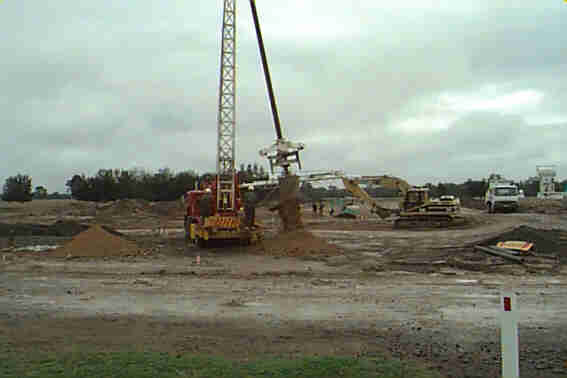 Drilling the holes for the station piers. 1 metre diameter and 6 metres deep.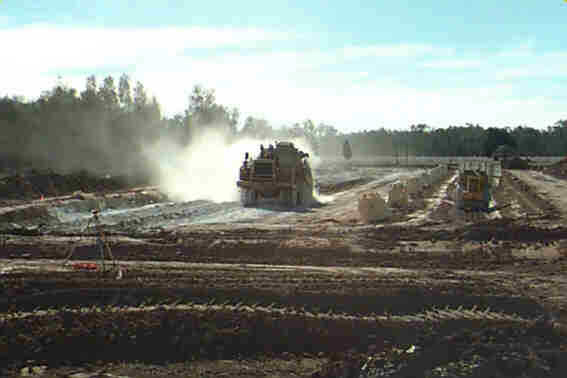 Lime is being used to stabilise the base.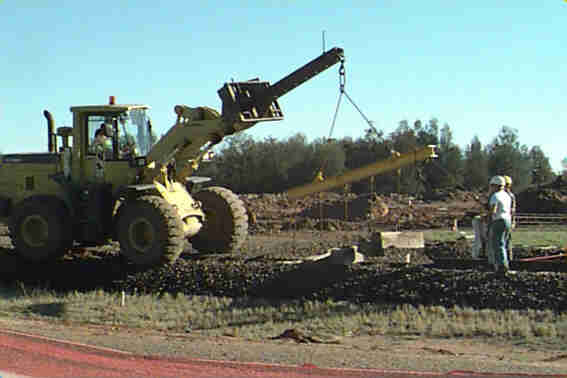 Existing sleepers being lifted out.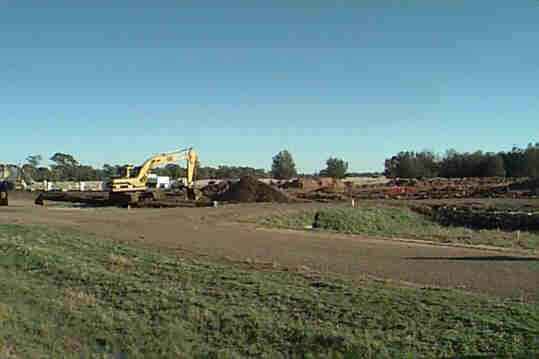 The rail has been cut and the excavator is removing ballast.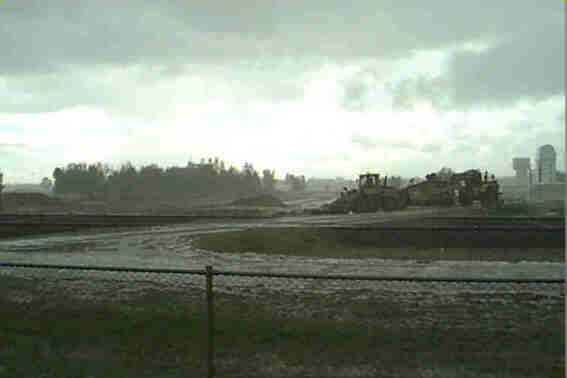 Wet weather hinders the work.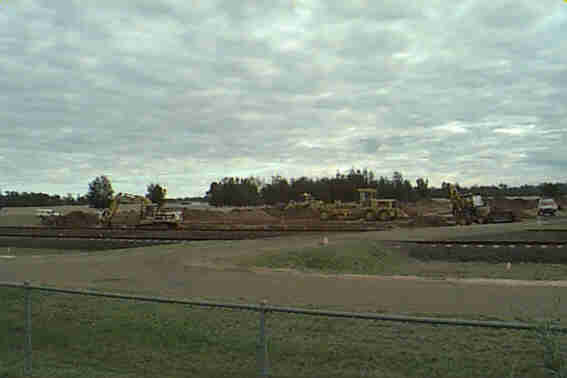 Some of the machinery being used.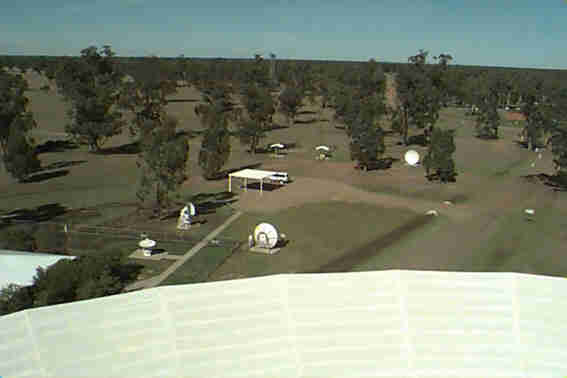 The car park at the visitors centre will be extended and a new entrance road constructed.
---
Original: Tim Kennedy (2-Jul-1998)