July 1998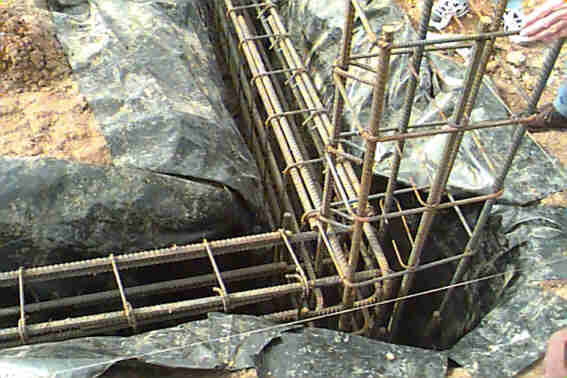 Reinforcing at one of the new stations.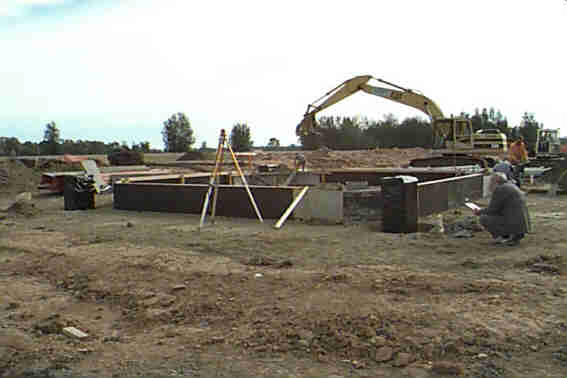 Concrete form work at the interchange position.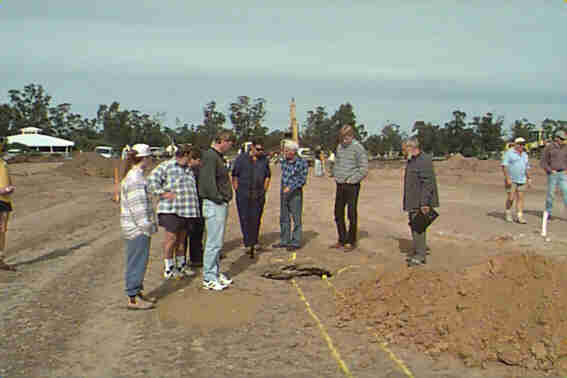 Australia Telescope staff familiarising themselves with the progress.
(L to R)Brian Johnson, Alison Ryan, Clarrie Leven, Ollie dowd, Mark Bland, Darryl Campbell,
Dick Haggart (Connell Wagner), Mark Wieringa, Alan Spencer, Al Day, Ben Reddall.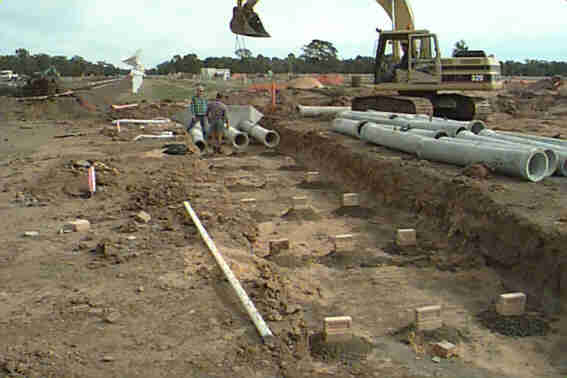 Drains being positioned.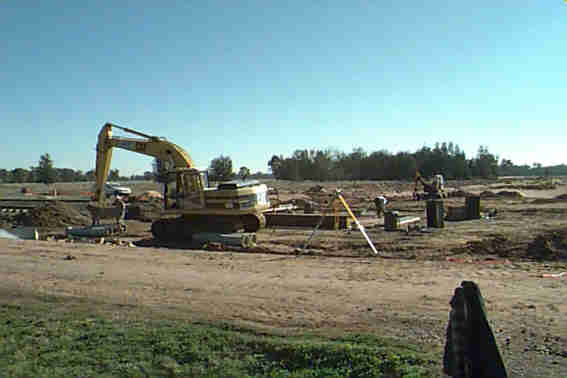 Setting up forming work for the turntable area and placing drainage pipes.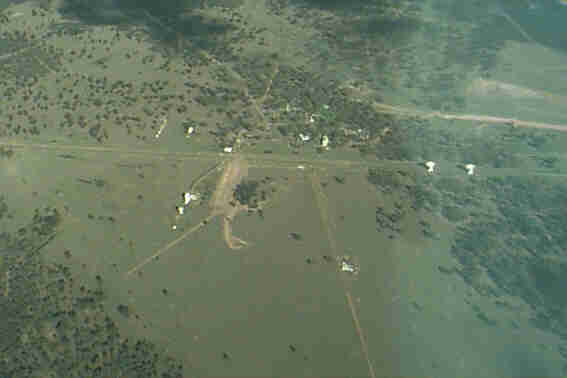 An arealial view putting things into perspective.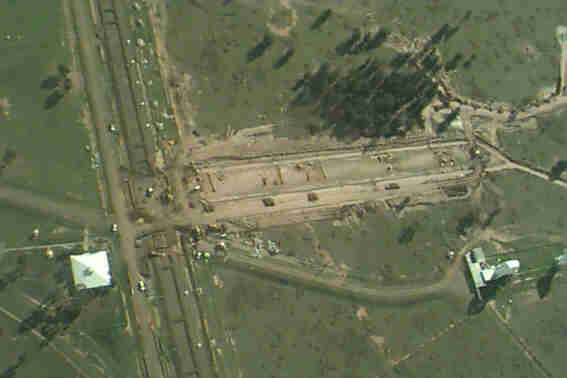 An aerial view of the construction area. 1 July.
---
Original: Tim Kennedy (3-Jul-1998)