Floods in December 2004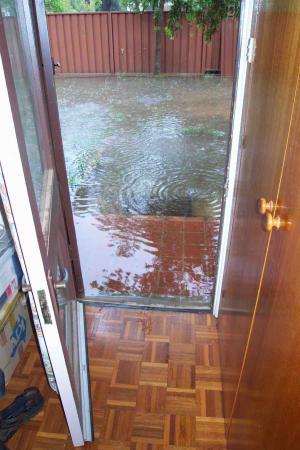 Some days, when you start off to work, you quickly realise its going to be one of those days ...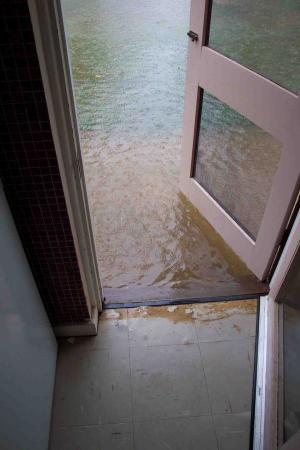 Well ... at least I don't have to mow the lawn this weekend.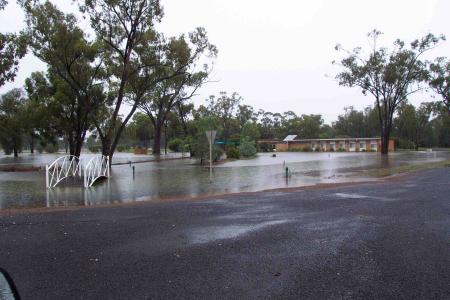 I wonder where the bus is?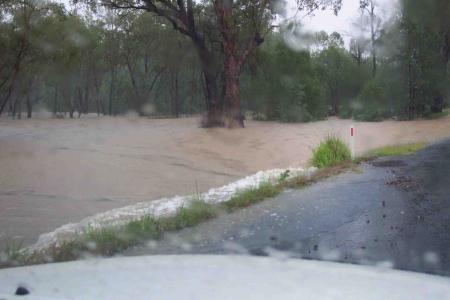 Nuable Crk is on the main road towards Narrabri. At 8:30am. It looks like the road is going under.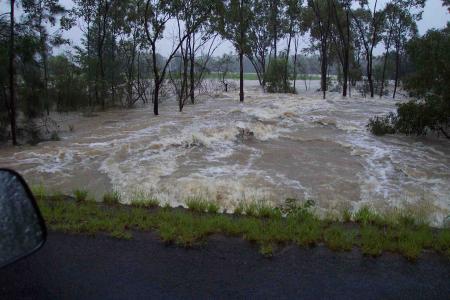 The outlet side ...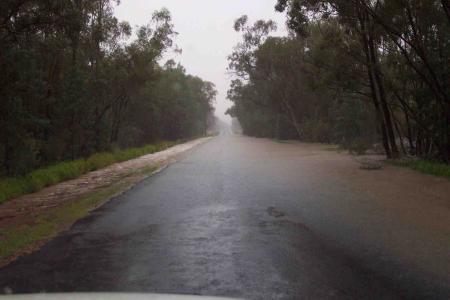 At 9am ...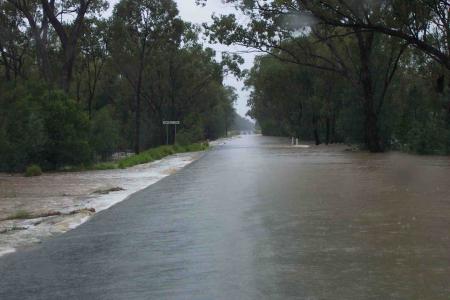 11am and things are not looking good.




3pm - at least the rain has stopped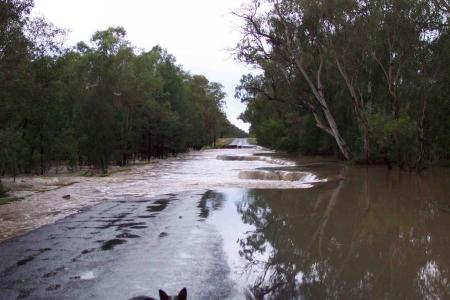 5pm and this could take a while to patch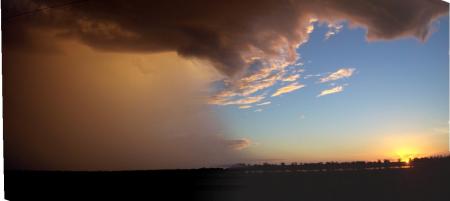 At least the sunset looks beautiful!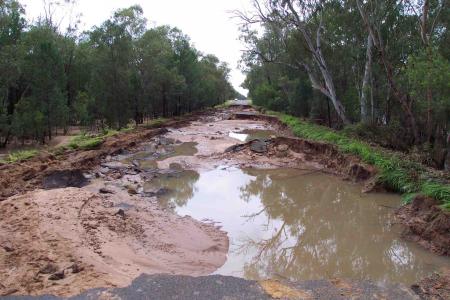 Next day ...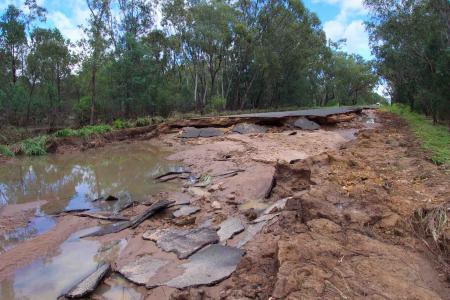 ---
Original: Derek Aboltins (13-Dec-2004)