Magnetic mystery solved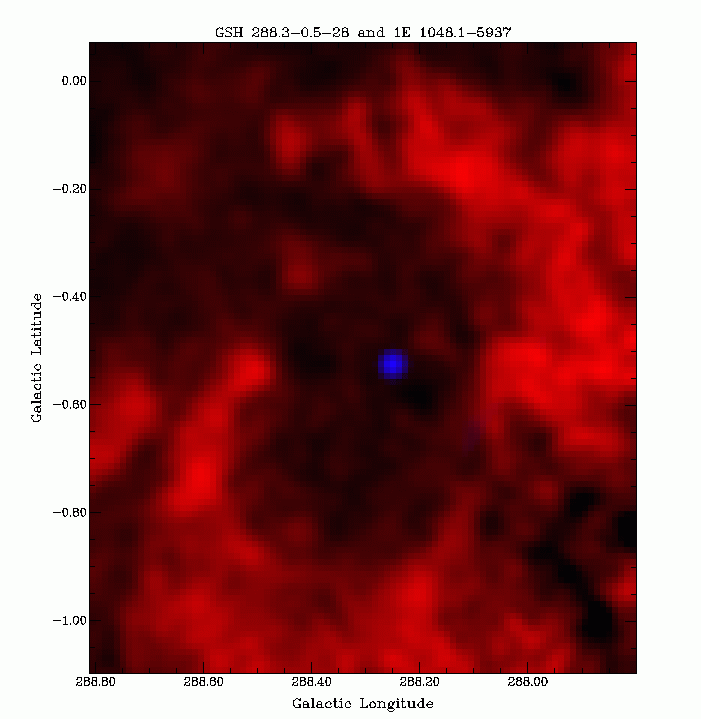 Magnetars - stars with magnetic fields a thousand million million times stronger than Earth's - are formed when some of the biggest stars in the cosmos explode, says a team led by Australian ex-pat Bryan Gaensler of the Harvard-Smithsonian Center for Astrophysics. The astronomers base their conclusions on a study made with CSIRO's Australia Telescope Compact Array and Parkes radio telescope in eastern Australia.
The above image shows a magnetar - the blue spot near the centre of the image, and a gigantic bubble of hydrogen gas blown by the star that went on to explode and form a magnetar.
See the press release for more information.
---
Original: Bob Sault (7-Feb-2005)
Modified: Bob Sault (7-Feb-2005)