First Fringes on the North Spur
The ATCA was reconfigured into the H75 configuration on 12 August, which includes CA02 and CA03 on the north spur, and CA04 at the intersection of the north spur and the east-west track. None of these stations had been used for astronomy before.
At 17:28 that afternoon, antennas stationed on the north spur produced their first astronomical interferometric fringes.
After re-calibration, the first image was made from 6 hours of observing.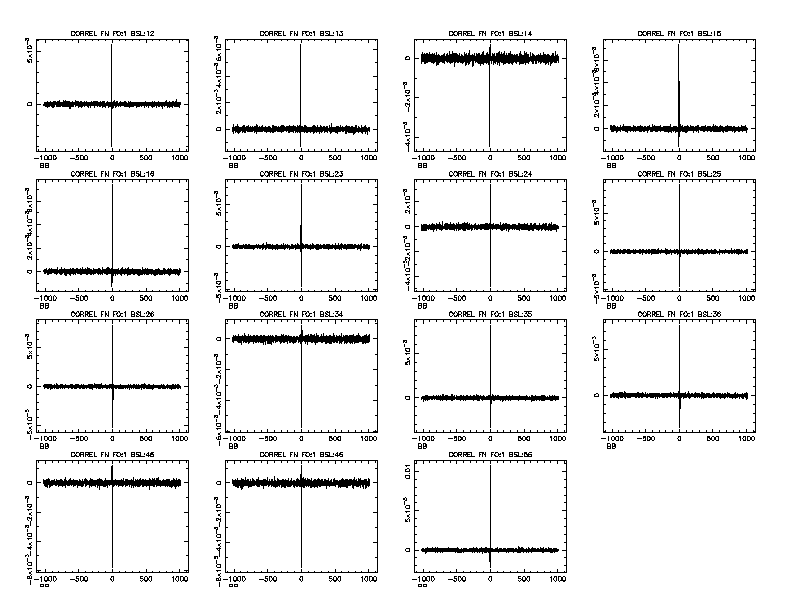 First clean fringes with the north spur.
---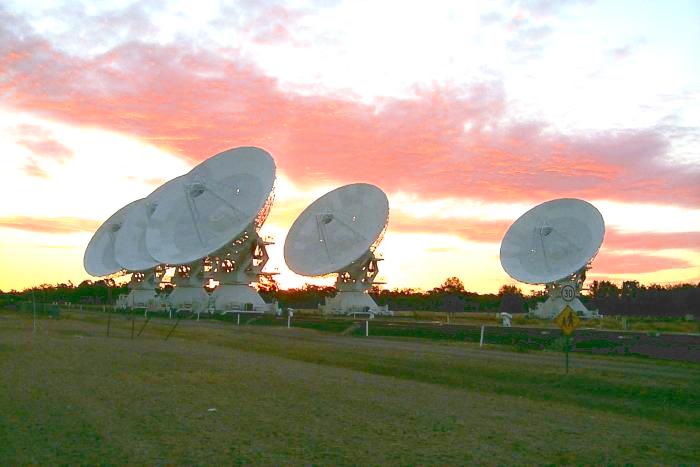 Five antennas tracking 1934-638.
---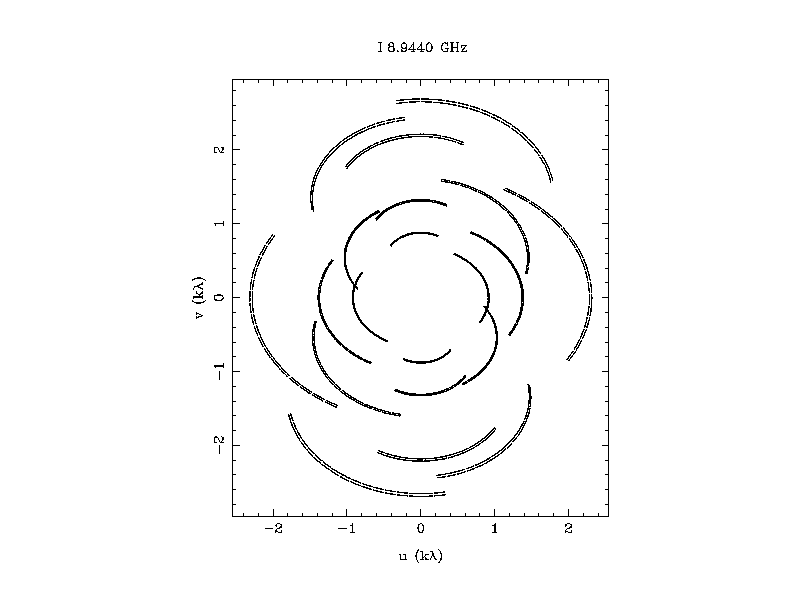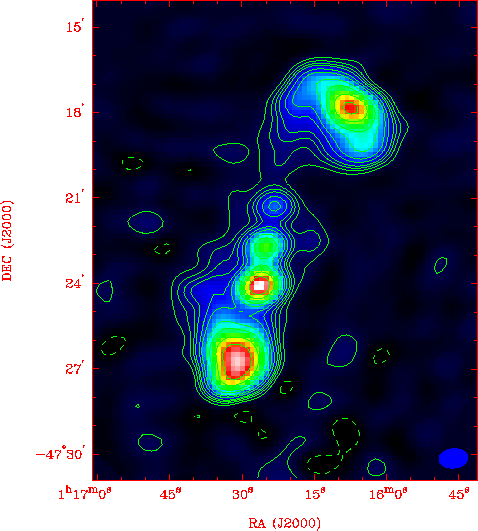 Fourier coverage and image of J0116-473 at 8.9 GHz, from 6 hours of observing. Resolution is 40 arcsec. The image is from a 9-pointing mosaic.
---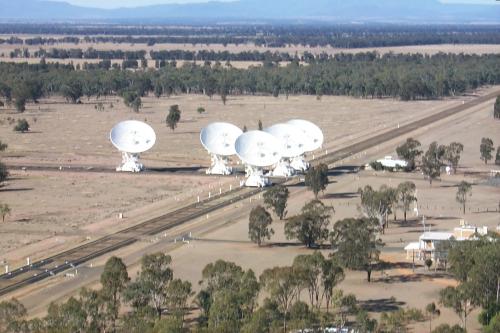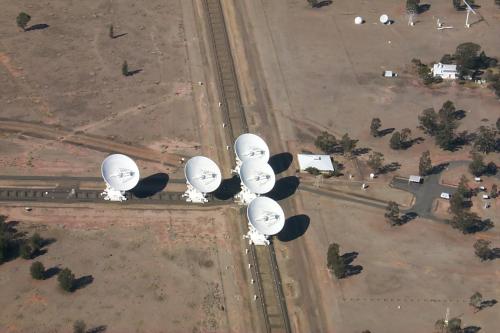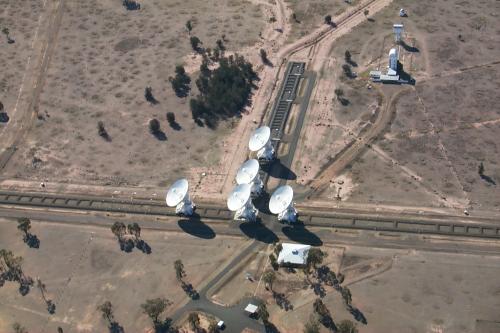 Aerial views of the array
---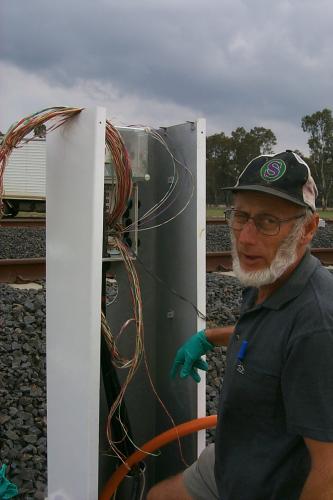 Alan Spencer (``Pop''), whose tenacity helped complete the north spur wiring
---
Original: Bob Sault (12-Aug-2002)